There were no documents that contained
all
of the words in your query. These results contain
some
of the words.
Almost certainly the purest and deepest colour in existence. Lush, rich, broad leaves, like velvet, lightly serrated and nearly black in colour. Superb mixed with summer patio container plants. More Info
Buy Now
Just£1.43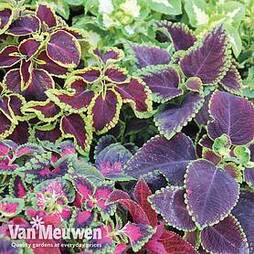 A superior mixture and selection. Dwarfer, more base branching, without the need to 'pinch out'. Height: 30-45cm (12-18in). Useful Links: How to sow flower seeds Reasons to buy your seeds from Thompson & Morgan More Info
Buy Now
Just£1.00
Coleus 'T&M Prize Strain Improved Mixed'
The sheer joy of this mixture is the wide and multiple colour range. It gives you so many different pot plants from one packet of seed and they couldn't be easier to grow. Superb house or greenhouse pot plant. Bedding plants for warm but shady positions. Height 45cm (18in). More Info
Buy Now
Just£2.99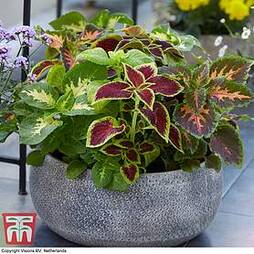 Painted Nettle (House Plant Seeds)
…they are perfect for cheering up a bright windowsill, or adding a lush, leafy feel to the conservatory. During the summer months they can even stand outside on the patio! Coleus are very easy to grow from seed, and make excellent filler plants for indoor displays. Height and… More Info
Buy Now
Just£1.99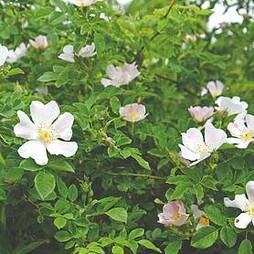 Possibly the simplest form of all roses and still the most effective as a hedging plant.The Dog Rose, Rosa canina has long, thorny stems that grow vigorously every year to form a dense thicket which is the perfect barrier/deterrent hedge. Pale pink or white flowers cover the hedge… More Info
Buy Now
7 Options From£4.99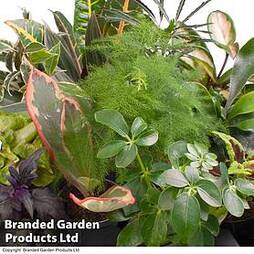 …thrive in a wide range of conditions. Featuring a variety of foliage shapes, textures and colours they?ll create an instant display of calming tropical foliage. The mix can include but is not limited to: Coleus, Asparagus Fern, Tradescantia, Ficus, Chinese Money Plant,… More Info
Buy Now
Just£13.99
There were no documents that contained
all
of the words in your query. These results contain
some
of the words.