There were no documents that contained
all
of the words in your query. These results contain
some
of the words.
Red Hot Poker 'Traffic Lights'
An intriguing dwarf red hot poker with unusual red, amber and green flower spikes. First year flowering, adding interest to borders and containers. Height: 30-40cm (12-16in). *Sow Sept/Oct to flower the following season. More Info
Buy Now
Just£0.99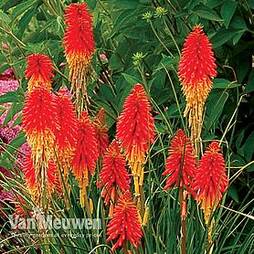 Red Hot Poker 'Papaya Popsicle'
…With origins in South Africa, these dwarf red hot pokers are drought tolerant and make a perfect low-maintenance addition to hot dry borders, gravel gardens, herbaceous borders or patio containers. Torch lilies are also an excellent choice for coastal gardens. Height: 35cm … More Info
Buy Now
2 Options From£12.99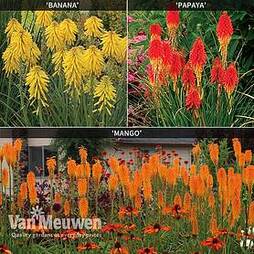 Red Hot Poker 'Popsicle Collection'
A fabulous compact evergreen perennial that will certainly make its presence felt in herbaceous borders. Vibrant flower spikes rise above attractive grassy foliage from June right through to October. Height: 60cm (24). Spread: 40cm (16). More Info
Buy Now
2 Options From£7.99
There were no documents that contained
all
of the words in your query. These results contain
some
of the words.