There were no documents that contained
all
of the words in your query. These results contain
some
of the words.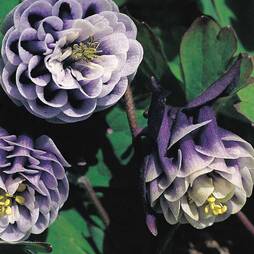 Aquilegia vulgaris 'William Guinness'
Aquilegia vulgaris 'William Guinness' is a striking variety of Columbine. From the shape of its flowers, it is easy to see why it is sometimes dubbed 'Granny's Bonnet', although the black blooms with white corolla are certainly more fashionable than the average pensioner's headwear!… More Info
Buy Now
2 Options From£9.99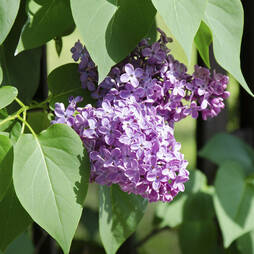 Shrubs are important for giving shape and structure to your garden, and this Syringa vulgaris is a deciduous shrub with panicles of the well known Lilac flowers is one of the most popular. Very easy to grow and needing virtually no maintenance at all, it is a must have staple for… More Info
Buy Now
Just£6.99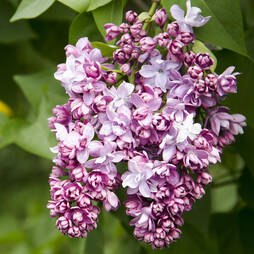 The tight flower buds of Lilac 'Beauty Of Moscow' hint at a promise of pink candyfloss but they open into highly fragrant snow white blooms that are not only large but intensely scented too. In early to mid May this Syringa shrub is smothered in showy flowers which last for weeks on end.… More Info
Buy Now
Just£14.99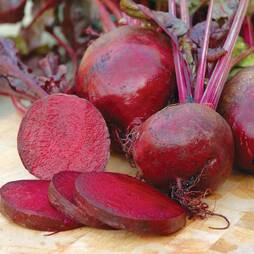 Beetroot 'Boltardy' (Globe) (Seeds)
The best choice for early spring sowings. Reliably producing high quality, tasty, dark-red rounded roots, up to 10cm (4in) across, with crisp, sweet flesh. Height: 30cm (12). Spread: 15cm (6). More Info
Buy Now
Just£0.79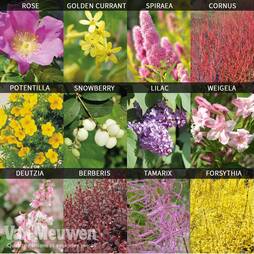 …Each variety will also work well in containers on the patio. Collection comprises: ? Rosa rugosa ? Ribes odoratum ? Spiraea douglasii ? Cornus alba ? Potentilla fruiticosa ? Snowberry ? Lilac vulgaris ? Weigela rosea ? Deutzia scabra ? Berberis atropu ? Tamarix tetrandra ?… More Info
Buy Now
Just£12.00
…ways. Calluna vulgaris 'Dark Star' is a particularly delightful evergreen and is often used as a low groundcover because of its easy, spreading habit. This attractive heather is covered with semi-double cerise/crimson flowers from August through to November. Calluna More Info
Out of Stock
Just£15.98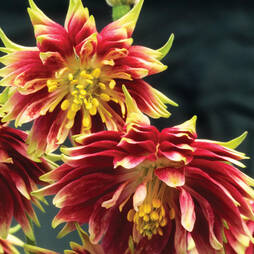 Aquilegia vulgaris var. stellata 'Nora Barlow'
Adorable Columbines with delightful, many layered bonnets of pink-red petals tipped with yellow-green. A reliable, easy to grow, classic perennial; Aquilegia ?Nora Barlow? holds an RHS Award of Garden Merit. Perfect for traditional cottage garden borders, and aquilegia flowers make an… More Info
Out of Stock
Just£15.98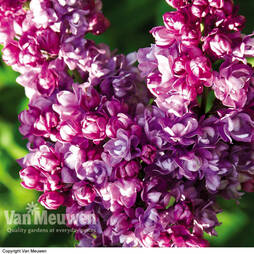 Syringa 'Katherine Havemeyer', a beautiful deciduous lilac shrub, is the perfect, trouble-free addition to any garden. Its lavender-blue flowers are produced on a background of heart-shaped foliage and the plant requires minimal maintenance, making the spreading shrub a firm favourite in… More Info
Out of Stock
2 Options From£18.99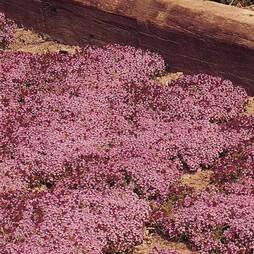 Creeping Thyme is perfect for producing a low carpet of ground cover that attracts bees to its miniature pink blooms. Especially practical in coastal areas, this fragrant evergreen will cope splendidly with wind and dry conditions. Renowned for being one of the most useful kitchen herbs,… More Info
Out of Stock
2 Options From£9.99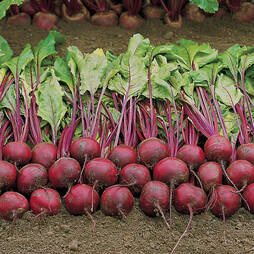 This superb RHS AGM variety produces rounded, bright red roots that won?t turn woody. Beetroot ?Wodan? has a delicious flavour eaten hot, cold or pickled . The young beetroot leaves can also be used as an alternative to spinach, making this a particularly useful crop. Supplied as plug… More Info
Out of Stock
Just£9.98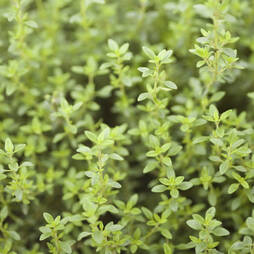 Add long-lasting fragrance to your garden with Lemon Thyme - its potent lemon scent travels through the air when the plant is lightly brushed. Unlike more savoury thymes, Lemon Thyme's unique flavour allows it to be used in desserts! An attractive addition to the herb garden, Lemon Thyme… More Info
Out of Stock
2 Options From£9.99
There were no documents that contained
all
of the words in your query. These results contain
some
of the words.