There were no documents that contained
all
of the words in your query. These results contain
some
of the words.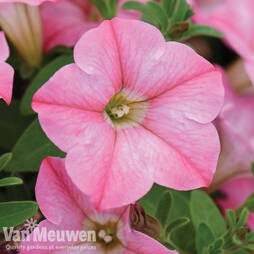 Producing thousands of beautiful two tone pink blooms throughout the entire summer, Petunia ?Starfish? is a perfect plant for baskets, containers and even planted directly into a border! Wherever you choose to plant them, you?ll soon be impressed by the sheer flower power of these… More Info
Out of Stock
Just£14.98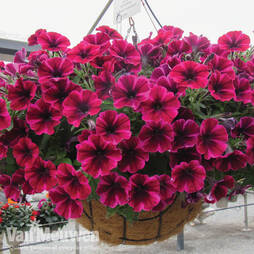 Petunia 'Sweetunia Suzie Storm'
Looking like they should be made of pure velvet, the rich and striking colours of Petunia ?Sweetunia Suzie Storm? certainly give the impression of pure indulgence in the garden. The stunning blooms with deep purple centres, offset by dark pink bands add a luxurious tone to your… More Info
Out of Stock
Just£19.96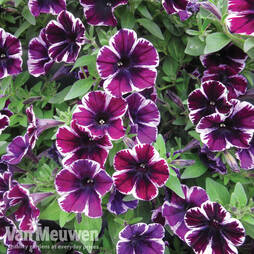 Petunia 'Sweetunia Miss Marvelous'
A magnificent petunia that certainly lives up to its name! Petunia ?Miss Marvellous? looks absolutely spectacular in pots or hanging baskets where its deep mauve blooms with crisp, white edges can tumble in profusion over the edges and give you a wonderful display of colour! A really… More Info
Out of Stock
3 Options From£5.99
There were no documents that contained
all
of the words in your query. These results contain
some
of the words.