There were no documents that contained
all
of the words in your query. These results contain
some
of the words.
…AGM. This bicoloured red and white flowered variety produces particularly heavy yields of pale green, 30cm (12) long pods. Crops from Runner Bean 'St George' are earlier and of superior quality when compared to Runner Bean 'Painted Lady'. Harvest the smooth, fleshy beans… More Info
Buy Now
Just£3.99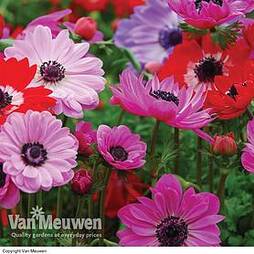 A vibrant mix of windflowers with fully double blooms! Anemone 'St Brigid Doubles' will certainly liven up your beds and containers in spring. Their showy blooms rise above the finely cut foliage to create a show-stopping display. For maximum impact, plant them closely in big groups… More Info
Buy Now
2 Options From£12.99
Named for the patron saint of Ireland, Narcissus ?St Patrick?s Day? is patriotically dressed in a tinge of green. When seen in drifts, this late-flowering daffodil really does show its colours, being the greenest daffodil yet. Easy to establish, it looks great either in the border… More Info
Buy Now
3 Options From£7.99
An exclusive citrus coloured blend of fragrant semi-double blooms, that sit well above the deep green foliage on semi-trailing plants. Adds a mouth-watering citrus cocktail to borders, baskets or containers, flowering all summer. Culinary note: The peppery flavour of the leaves and… More Info
Buy Now
Just£2.49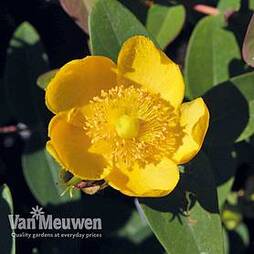 Hypericum x dummeri 'Peter Dummer'
This St John's Wort plant is perfect for low maintenance ground cover. Hypericum x dummeri 'Peter Dummer' is semi-evergreen and has small yellow flowers, with orange anthers, between July and September. In autumn red-flushed conical fruits appear, and the foliage has red-hues. It is… More Info
Buy Now
Just£10.99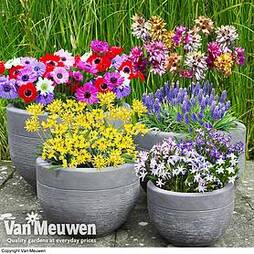 …coloured flowers that can either be planted amongst your perennials or in borders and containers for a striking stand alone display. This collection includes: * Muscari armeniacum - 85 bulbs* Allium Moly - 100 bulbs* Anemone 'St Brigid' - 55 bulbs* Chionodoxa - 100 bulbs*… More Info
Buy Now
Just£32.99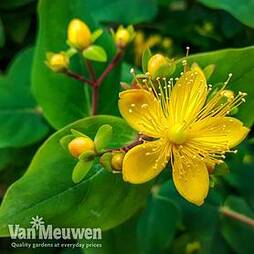 …of sunshine to summer borders. Hypericum 'Gemo' is a neat rounded variety with a bushy habit and narrow semi-evergreen foliage. Commonly known as St. John's Wort, this dependable shrub will tolerate most growing conditions, including shade and poor, dry soils. Low… More Info
Buy Now
Just£12.49
Hypericum ?Hidcote' has large, bright yellow flowers, that will brighten up your garden from summer through to autumn. With evergreen foliage, it is easy to grow, low-maintenance and ideal for any size garden with any soil type. 'Hypericum make bushy and dense plants that look great with… More Info
Buy Now
2 Options From£13.99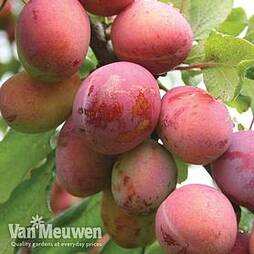 …an attractive red flush through July and August. The golden flesh easily separates from its stone and has a delicious gage flavour. Plum rootstocks: St. Julien - Semi vigorous reaching a mature height of up to 4.5m (14') This variety is partially self-fertile. For the… More Info
Buy Now
3 Options From£19.99
There were no documents that contained
all
of the words in your query. These results contain
some
of the words.