There were no documents that contained
all
of the words in your query. These results contain
some
of the words.
Salvia are easy going, hardy plants for mixed borders. With it's indigo flower spears emerging from clumps of aromatic foliage, Salvia nemorosa 'Marcus' produces flowers so prolific that they create drifts of solid colour. Salvia plants are attractive to bees and… More Info
Buy Now
Just£15.99
This beautiful ornamental sage has delicate, deep and pale pink, two-tone flowers, and bushy foliage. Ideal for cottage garden borders, or patio planters, the flowers are nectar rich and can attract bees and butterflies to your garden. The leaves are aromatic, with a gentle blackcurrant… More Info
Buy Now
Just£10.99
Salvia splendens 'Blaze of Fire' (Seeds)
Reliable, brilliant red flowers make this a long-standing summer favourite. Compact plants make them ideal in bedding schemes, containers and borders. Height and spread: 30cm (12). More Info
Buy Now
Just£0.79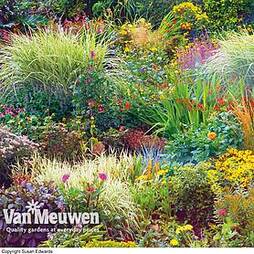 Seasonal Border Perennial Plants 'Nurserymans Choice'
…out into containers or plugging gaps in borders. Varieties may include popular plants such as Anemone, Campanula, Geum, Lavender, Poppy, Phlox, Salvia, Sedum, Alchemilla and Iris. Plant height and spread is seasonal therefore we list by pot size rather than a defined plant… More Info
Buy Now
4 Options From£6.99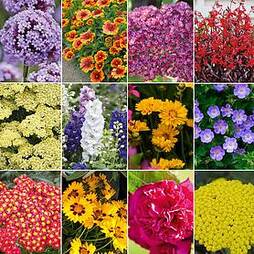 Perennial Summer Colour Collection
…nursery staff will choose your collection from a range of customer favourites such as Verbena, Lobelia, Gaillardia, Echinacea, Coreopsis, Achillea, Salvia, Sedum and many more! To allow us to offer you such a good price, we can't take orders for specific varieties, but… More Info
Buy Now
2 Options From£19.99
There were no documents that contained
all
of the words in your query. These results contain
some
of the words.