There were no documents that contained
all
of the words in your query. These results contain
some
of the words.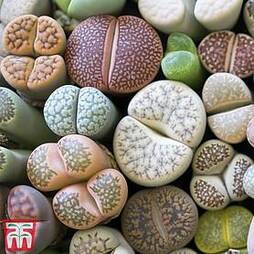 Living Stone Plant (House Plant Seeds)
…camouflage themselves as rounded pebbles, hence the common name of Living Stone Plant! Lithops are compact and very low maintenance, but always make an intriguing display! Although easy to grow from seed, Living stones are very slow growing so patience is required.… More Info
Buy Now
Just£2.99
Flaring petals from compact bracts crown slender stems. Very attractive bushes of aromatic grey/green foliage. Favoured by citizens of the Roman Empire for fragrance. Easy to grow and trouble free. Culinary note: Some parts of these flowers are edible. For more details about edible… More Info
Buy Now
2 Options From£0.99
…variety is ideal for both the kitchen and the show bench. The long tapering roots have good canker resistance and grow beautifully straight in stone free soils. Parsnip 'Tender and True' is a particularly popular variety for its deliciously sweet flesh that is virtually… More Info
Buy Now
Just£2.29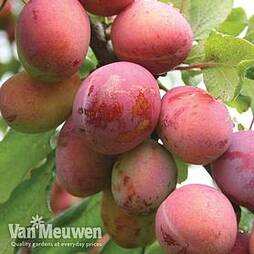 …excellent quality, small, yellow skinned fruits with an attractive red flush through July and August. The golden flesh easily separates from its stone and has a delicious gage flavour. Plum rootstocks: St. Julien - Semi vigorous reaching a mature height of up to 4.5m (14')… More Info
Buy Now
3 Options From£23.99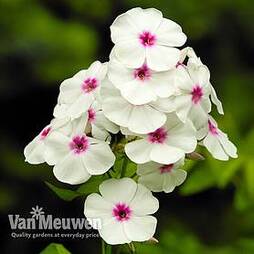 Phlox subulata 'Pharao Red Eye'
…this resilient plant established over the years it forms a soft customer of colour which slowly creeps over stones, spills over retaining walls or nestles itself between the stones in a rockery. Growing well in a sunny spot with free-draining soil, you can also enjoy… More Info
Buy Now
Just£9.99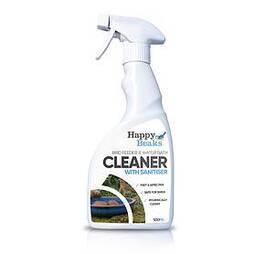 …feathered visitors in good health. This product is also suitable for all types of water tables, holders or dispensers in gardens and is safe to use on stone, metal, plastic or wood. This cleaner and sanitiser also protects surfaces against mould and algae growth and also… More Info
Buy Now
Just£5.99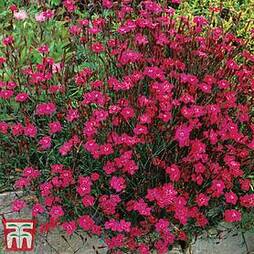 Dianthus deltoides 'Brilliancy'
…plant os a perfect choice for covering bare ground in a sunny spot, spreading gradually over walls or let it cushion itself between rockery stones. Beautiful, prolific and low maintenance, it?s fair to say that this long-lasting plant is a bit of a garden superstar! Height:… More Info
Buy Now
Just£2.99
There were no documents that contained
all
of the words in your query. These results contain
some
of the words.