There were no documents that contained
all
of the words in your query. These results contain
some
of the words.
…red tubular blooms clothe the tall stems of this outstanding hardy perennial, over an exceptionally long period from early summer to autumn. Penstemon Garnet is a superb variety with a vigorous habit that will soon form large clumps of glossy evergreen foliage.These classic… More Info
Buy Now
2 Options From£8.49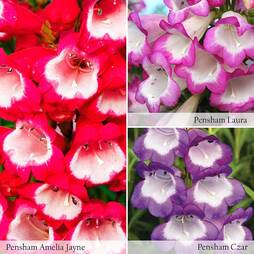 …perennials will persist year after year. This eye-catching trio combines three well known varieties in a range of jewel-like colours. Height: 90cm (36). Spread: 45cm (18). Collection comprises 3 each of Penstemon Laura (top right), Penstemon Czar (bottom right) and More Info
Buy Now
2 Options From£9.99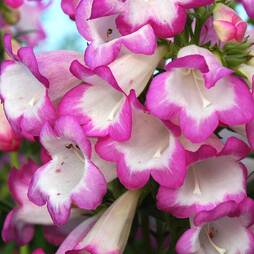 Showy and bright, Penstemon ?Pensham Laura? will keep your borders looking lively for months and months, starting in June and continuing all the way to late autumn. Its flowers are white flushed with magenta, shading to a deep magenta at the tip of each bell, and the foliage is semi… More Info
Buy Now
2 Options From£9.99
There were no documents that contained
all
of the words in your query. These results contain
some
of the words.