There were no documents that contained
all
of the words in your query. These results contain
some
of the words.
…many years. Mulberry ?King White? produces enormous green fruits that turn almost translucent when fully ripe. This is when they are at their sweetest, with a rich flavour of honey. Each slender fruit reaches up to 10cm (4?) long. Unlike the usual black varieties, White More Info
Buy Now
2 Options From£16.99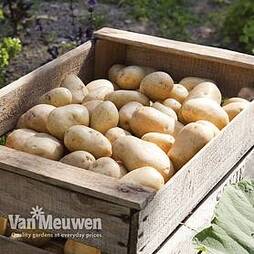 Distinctive pear shaped tubers with firm creamy flesh and waxy, yellow skin. This popular second early variety makes an excellent salad potato; delicious eaten hot or cold. Tuber size 35/45mm. Useful links: How to plant and grow potatoes More Info
Buy Now
3 Options From£5.99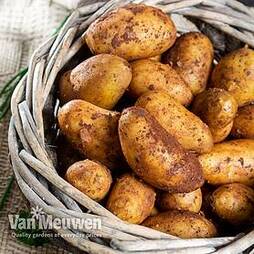 Potato 'Nicola' - Part of the Alan Romans Collection
Close grown 'Nicola', 'Charlotte' and 'Maris Peer' have become popular in recent decades to supply the demand for small, firm, waxy salad/ boiling potatoes with flavour. 'Nicola' is yellow fleshed, eelworm resistant and grows long if given space. It used to be blight resistant but… More Info
Buy Now
2 Options From£5.99
There were no documents that contained
all
of the words in your query. These results contain
some
of the words.