There were no documents that contained
all
of the words in your query. These results contain
some
of the words.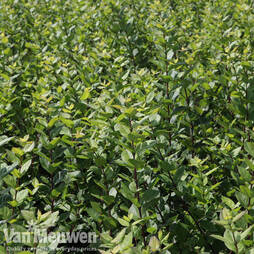 …white tubular flowers decorate the woody stems from December to March, often followed by dull red berries that provide food for hungry birds. Lonicera fragrantissima can be grown as a free standing shrub, but flowers at its best if trained against a wall where it will often… More Info
Buy Now
2 Options From£17.99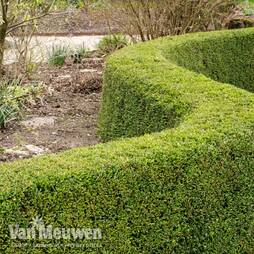 A more compact cultivar than the species, Lonicera nitida 'Elegant' makes an equally good hedge. Small dark green leaves, densely packed onto long stems create a dense evergreen screen. Lonicera nitida 'Elegant' tolerates regular pruning and can even be used as an alternative… More Info
Buy Now
Just£11.99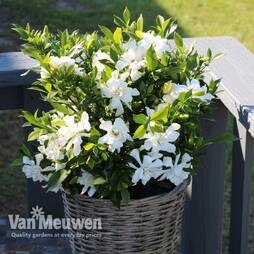 This Gardenia ?Celestial Star? gives you outstanding perfume as well beautiful star like blooms with tightly scrolled petals in the centre. The dark glossy evergreen foliage gives interest all year round. Height and spread: 120cm (47). Plant height and spread is seasonal therefore… More Info
Buy Now
2 Options From£11.99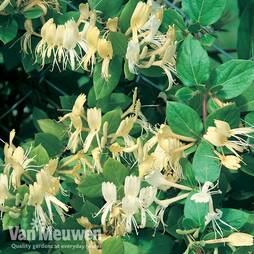 Honeysuckle japonica 'Halliana' is a popular climber for its white and buttery yellow blooms from late spring into summer. The tubular flowers produce a sweet and irresistable perfume that lingers on the summer breeze. The rich, green foliage remains semi-evergreen in sheltered areas,… More Info
Buy Now
Just£6.99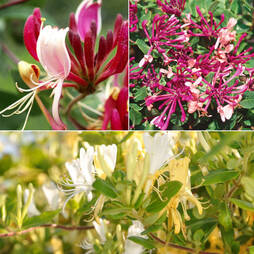 Fragrant Honeysuckle Collection
…plants.* Collection comprises: * Lonicera japonica 'Halliana'- A semi-evergreen variety with creamy yellow flowers.* Lonicera japonica var. repens - A vigorous purple stems bear intensely fragrant, creamy-white blooms that open from deep pink buds. * Lonicera … More Info
Buy Now
3 Options From£14.99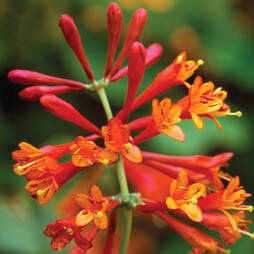 Honeysuckle 'Dropmore Scarlet'
This vigorous climbing honeysuckle produces clusters of fiery red-orange flowers over a long period from July to September. Semi-evergreen in all but the coldest winters, Honeysuckle 'Dropmore Scarlet' will quickly cover walls, fences and pergolas with fabulous colour, providing year-round… More Info
Buy Now
Just£17.99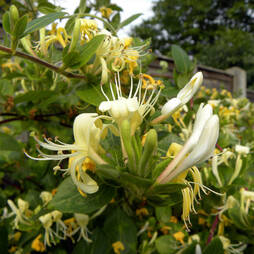 This powerfully sweet scented deciduous Woodbine brings pale yellow and ivory blooms from midsummer to September. As the flowers fade the interest is maintained with glossy red berries that will attract wild birds to feed. Honeysuckle periclymenum 'Scentsation' will be perfect to climb up… More Info
Buy Now
Just£17.99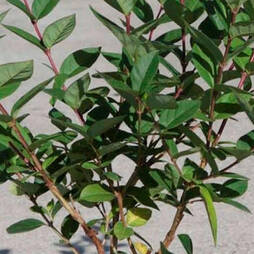 The superb fragrant flowers of the shrubby honeysuckle Lonicera 'Winter Beauty' are a real treat in the depths of winter. Delic.ate creamy white blooms appear in clusters on bare stems and fill the air with their heady perfume. This spreading cousin of the well loved climbing… More Info
Buy Now
2 Options From£11.99
Winter Scented Flower Collection
…habit that can easily be trained upwards with wires, but is equally happy to scramble over walls in a cascade of stiff, bright green stems* Lonicera purpusii 'Winter Beauty' will guarantee you winter colour in your garden. Related to the Common Honeysuckle, 'Winter Beauty'… More Info
Buy Now
2 Options From£24.99
There were no documents that contained
all
of the words in your query. These results contain
some
of the words.