There were no documents that contained
all
of the words in your query. These results contain
some
of the words.
Popular trailing plants in a colourful mix of blooms. These plants make a fantastic display, ideal for hanging baskets, windowboxes and patio planters. Height: 15cm (6). Spread: 25cm (10). More Info
Buy Now
Just£0.69
Lobelia erinus compacta 'Snowball' (Seeds)
Compact, bushy plants produce hundreds of pure white flowers. Ideal for bedding, pots and rockeries where they will flower non-stop from summer to autumn. Height: 15cm (6). Spread: 20cm (8).) More Info
Buy Now
Just£0.79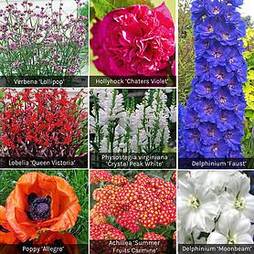 Summer Border Perennial Collection
…The collection includes favourites such as: achillea, ajuga, buddleja, delosperma, delphinium, euphorbia, leucanthemum, dedum, hollyhock, lobelia and verbena. Supplied in 1 litre pots. Please note: actual varieties supplied may vary from those illustrated. Useful links: How… More Info
Buy Now
3 Options From£29.99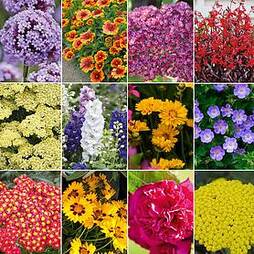 Perennial Summer Colour Collection
…beds or borders for summer colour. Our expert nursery staff will choose your collection from a range of customer favourites such as Verbena, Lobelia, Gaillardia, Echinacea, Coreopsis, Achillea, Salvia, Sedum and many more! To allow us to offer you such a good price, we can't… More Info
Buy Now
2 Options From£19.99
There were no documents that contained
all
of the words in your query. These results contain
some
of the words.