There were no documents that contained
all
of the words in your query. These results contain
some
of the words.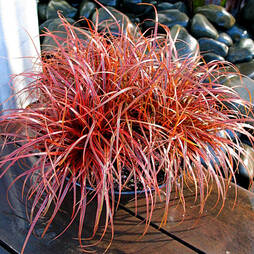 A bright and colourful sedge grass that adds drama and structure to containers, rockeries and the front of borders. Uncinia rubra ?Everflame? has fabulous evergreen bronzed foliage with scarlet margins, which persists throughout the winter months in a fiery year round display. This… More Info
Buy Now
2 Options From£7.99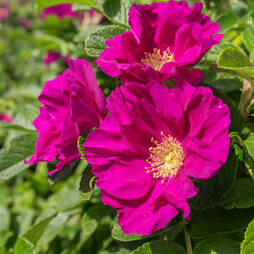 Rose rugosa 'Rubra' (Species Shrub Rose)
Let the warming magenta-pink flowers of Rose Rugosa 'Rubra' brighten up your garden. From July through to September this vigorous red Japanese rose bears cup-shaped flowers, that boast an alluring fragrance. Come autumn, the lush green foliage and fragrant blooms give way to a… More Info
Buy Now
Just£13.99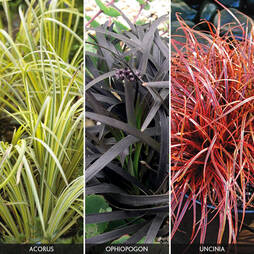 Grasses 'Gold, Black and Red Collection'
…unusual variety with striking striped foliage. * Ophiopogon nigrescens (Black Mondo) - Jet black foliage forms a lovely backdrop for the dainty bell shaped blooms and dark inky-blue berries.* Uncinia rubra 'Everflame' (Red Hook Sedge) - A vibrant sedge that forms tussocks of… More Info
Out of Stock
Just£17.97
Deutzia x hybrida 'Strawberry Fields'
Masses of pretty pink flowers adorn the arching branches of this attractive, deciduous shrub. The panicles of white star-shaped flowers with pink-tipped petals are produced in abundance from late spring to midsummer and are highly attractive to bees. Winner of an RHS AGM and naturally… More Info
Buy Now
Just£7.99
There were no documents that contained
all
of the words in your query. These results contain
some
of the words.