There were no documents that contained
all
of the words in your query. These results contain
some
of the words.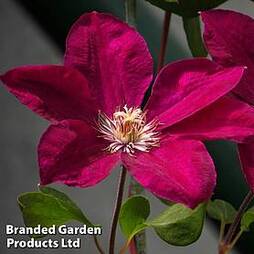 Like all viticellas, this is an extremely floriferous cultivar. Clematis 'John Howells' sports a profusion of attractive carmine flowers from July to September. This eye-catching cultivar has a neat, compact habit that is well suited to growing in containers, and copes well in… More Info
Buy Now
Just£17.49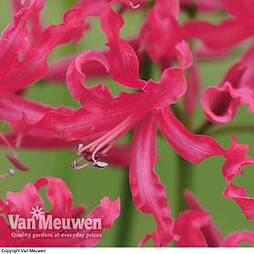 Rich, deep pink blooms appearing in autumn make Nerine ?Mr John? a great choice for late season colour at the back of your flower beds and borders. Equally at home in containers on a sunny patio this striking Guernsey Lily is guaranteed to add a much needed injection of delightful… More Info
Buy Now
2 Options From£10.29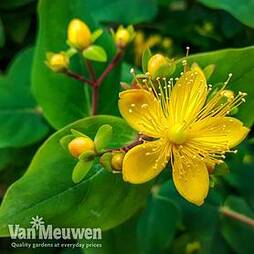 …to summer borders. Hypericum 'Gemo' is a neat rounded variety with a bushy habit and narrow semi-evergreen foliage. Commonly known as St. John's Wort, this dependable shrub will tolerate most growing conditions, including shade and poor, dry soils. Low maintenance and easy… More Info
Buy Now
Just£12.89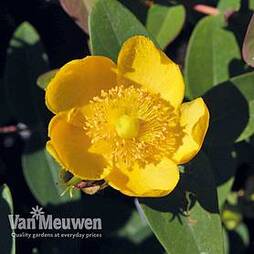 Hypericum x dummeri 'Peter Dummer'
This St John's Wort plant is perfect for low maintenance ground cover. Hypericum x dummeri 'Peter Dummer' is semi-evergreen and has small yellow flowers, with orange anthers, between July and September. In autumn red-flushed conical fruits appear, and the foliage has red-hues. It is… More Info
Buy Now
Just£11.39
…The golden star shaped blooms are borne on the tips of upright stems during June, July and August. Hypericum perforatum'is better known as St. Johns Wort which is renowned as an anti-depressant in complementary medicine. This attractive plant is one of the less cultivated… More Info
Buy Now
2 Options From£12.39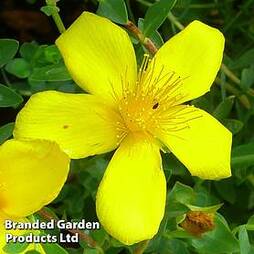 Hypericum olympicum 'Citrinum'
The winner of an RHS Award of Garden Merit, Hypericum olympicum 'Citrinum' is a far cry from the large hypericum shrubs commonly used for hedging. This elegant variety forms a small, rounded mound of tiny greyish-green leaves, which becomes smothered with very pale lemon-yellow… More Info
Buy Now
Just£14.99
Hypericum ?Hidcote' has large, bright yellow flowers, that will brighten up your garden from summer through to autumn. With evergreen foliage, it is easy to grow, low-maintenance and ideal for any size garden with any soil type. 'Hypericum make bushy and dense plants that look great with… More Info
Buy Now
2 Options From£16.99
There were no documents that contained
all
of the words in your query. These results contain
some
of the words.