There were no documents that contained
all
of the words in your query. These results contain
some
of the words.
A striking, architectural garden shrub, Mahonia aquifolium will give you year round interest. The glossy, evergreen foliage is accompanied by acid yellow spring blossom that is followed by blue-black berries in the autumn, when the leaves gain a purple flush. Mahonia leaves are… More Info
Buy Now
2 Options From£17.99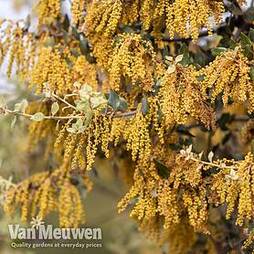 The Holm Oak is an easy to grow evergreen, which can either be grown as a full-sized tree, or clipped into a hedge. The glossy, tough foliage has a contrasting white underside, and is later accompanied by shiny acorns. The Holm Oak is ideal for hedging in exposed and coastal areas; plants… More Info
Buy Now
Just£11.99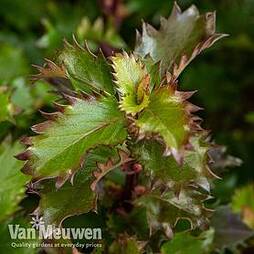 Ilex 'Little Rascal' (standard)
Bring a finishing touch to porches and doorways with the stately form of Ilex ?Little Rascal? standard. This Japanese Holly cuts a striking figure, supplied as a standard shrub, with a neat head of foliage above a clear stem. With small, dark, evergreen foliage, this hardy shrub… More Info
Buy Now
2 Options From£19.99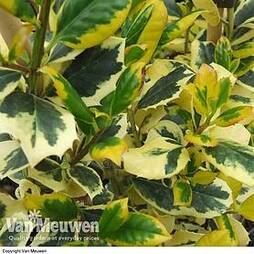 Contrary to its name, Golden King is an outstanding female Holly. A fantastic specimen for year round interest, this handsome shrub bears white flowers in spring and spherical red berries in winter, which are loved by birds. Its toothed evergreen foliage makes a striking impression with… More Info
Buy Now
Just£8.99
There were no documents that contained
all
of the words in your query. These results contain
some
of the words.