There were no documents that contained
all
of the words in your query. These results contain
some
of the words.
…of upright stems during June, July and August. Hypericum perforatum'is better known as St. Johns Wort which is renowned as an anti-depressant in complementary medicine. This attractive plant is one of the less cultivated varieties of Hypericums and is rarely found in… More Info
Buy Now
Just£9.99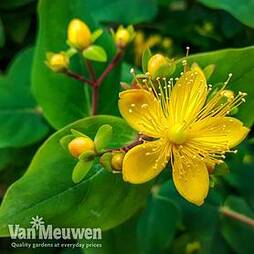 …borders. Hypericum 'Gemo' is a neat rounded variety with a bushy habit and narrow semi-evergreen foliage. Commonly known as St. John's Wort, this dependable shrub will tolerate most growing conditions, including shade and poor, dry soils. Low maintenance and easy to grow, More Info
Buy Now
Just£12.49
Hypericum ?Hidcote' has large, bright yellow flowers, that will brighten up your garden from summer through to autumn. With evergreen foliage, it is easy to grow, low-maintenance and ideal for any size garden with any soil type. 'Hypericum make bushy and dense plants that… More Info
Buy Now
2 Options From£13.99
This low growing semi-evergreen shrub is perfect for low maintenance areas of the garden. Once established, Hypericum calycinum grows virtually anywhere from fertile, moist soil to poor, dry conditions ? it even thrives in deep shade! The large, daffodil-yellow flowers are decorated… More Info
Buy Now
Just£9.99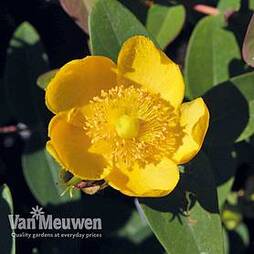 Hypericum x dummeri 'Peter Dummer'
This St John's Wort plant is perfect for low maintenance ground cover. Hypericum x dummeri 'Peter Dummer' is semi-evergreen and has small yellow flowers, with orange anthers, between July and September. In autumn red-flushed conical fruits appear, and the foliage has red-hues. It is… More Info
Buy Now
Just£10.99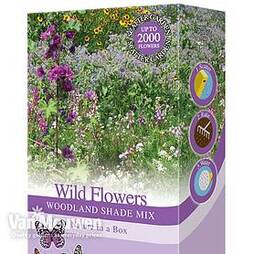 Wildflowers 'Woodland Shade Mix'
…Campanula Medium, Centaurea Montana, Cheiranthus maritimus, Delphinium consolida, Digitalis purpurea, Geum chiloense, Hesperis matronalis, Hypericum perforatum, Impatiens balsamina, Lathyrus odoratus, Linaria maroccana, Lobularia maritime, Lupinus polyphyllus, Malvus… More Info
Buy Now
Just£8.99
There were no documents that contained
all
of the words in your query. These results contain
some
of the words.