There were no documents that contained
all
of the words in your query. These results contain
some
of the words.
A hazel hedge is always going to look attractive, no matter what time of year. In spring, masses of yellow-green catkins appear before the dense foliage smothers the stems from tip to toe. Later in the year a heavy crop of cobnuts will form which are always a Christmas favourite!… More Info
Buy Now
3 Options From£4.43
…flowers smother the bare winter stems of this elegant vase shaped shrub. Also grown for its vibrant autumn foliage in shades of red and orange, Witch Hazel 'Arnold Promise' is a most deserving winner of the RHS Award of Garden Merit. Perfect as a specimen plant, grown in a… More Info
Buy Now
2 Options From£11.99
Hamamelis x intermedia 'Jelena'
Hamamelis x intermedia 'Jelena' is an eye-catching, well branched Witch Hazel. The spreading stems are cloaked in unremarkable green foliage in summer, blending gently into the background while other plants take centre stage. With the onset of autumn, this hardy shrub steps into the… More Info
Buy Now
5 Options From£15.99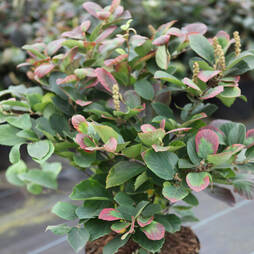 Also known as Mountain Witch Alder, this relative of the witch hazel is a compact deciduous shrub with glossy, textured, deep green leaves. In May, as the leaves are unfurling, masses of fragrant white, fluffy bottlebrush flowers smother the shrub with colour. As autumn approaches… More Info
Buy Now
2 Options From£18.99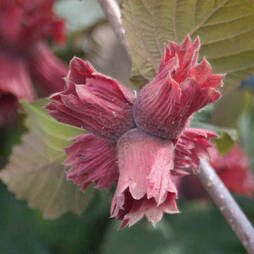 Hazelnut 'Red Cracker' is a self-fertile and vigorous tree with highly attractive foliage, and provides winter interest with its yellow catkins. This striking red filbert has dark red leaves and pretty red husks with crisp white inner kernels. Height and spread: 3m (9'). Estimated time to… More Info
Buy Now
2 Options From£22.99
There were no documents that contained
all
of the words in your query. These results contain
some
of the words.