There were no documents that contained
all
of the words in your query. These results contain
some
of the words.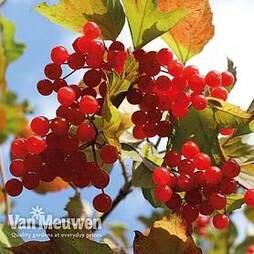 Guelder Rose (Hedging) is a lovely hedge for cottage gardens, and informal gardens. Although it has rose in its name, the flowerheads that bloom in May and June more resemble Hydrangea flowers. The clusters of snowball flowers, of early summer, are followed by glossy, red berries in… More Info
Buy Now
Just£40.99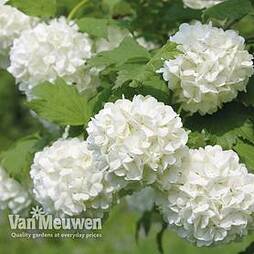 Viburnum opulus, better known as Geulder Rose is a well loved garden shrub, offering plenty of year round interest. From late spring it is covered with a mass of pale green, pom-pom flower heads that gradually mature to pristine white. The blooms are loved by pollinating insects,… More Info
Buy Now
5 Options From£9.99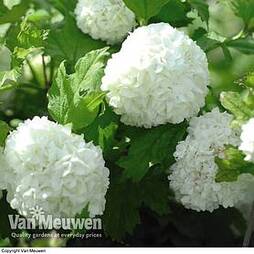 …elegant deciduous shrub producing pure white pom-pom flowers on graceful stems in late spring and early summer. Popular as a cut flower, Viburnum opulus 'Roseum' works well in cottage garden borders and makes an equally impressive specimen shrub. The maple-like leaves take… More Info
Buy Now
2 Options From£10.99
There were no documents that contained
all
of the words in your query. These results contain
some
of the words.