There were no documents that contained
all
of the words in your query. These results contain
some
of the words.
A beautiful variety of Geum, and perfect for cottage garden planting themes. Geum 'Mrs J. Bradshaw' produces vibrant semi-double scarlet blooms from mid-May to late summer. The eye-catching flowers are carried on thin, wiry stems above neat clumps of attractive, scalloped… More Info
Buy Now
2 Options From£9.99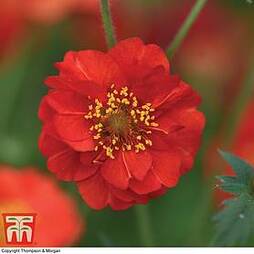 Geum flore-plena 'Blazing Sunset'
A striking variety from T&M breeding. Classified as a perennial but from an early sowing it acts like an annual! Prolific, early flowering, fully double scarlet flowers up to 50% larger than other varieties, over a long period. Fantastic in the border and cottage garden, and a dazzling cut… More Info
Buy Now
Just£1.00
Geum 'Totally Tangerine' (Large Plant)
For a splash of tangerine warmth at the front of the border, try the bright and lively little Geum ?Totally Tangerine?. Its flowers are borne on tall stems above neat clumps of finely serrated leaves and bloom non-stop from early summer right through to early autumn. If you can bear… More Info
Buy Now
2 Options From£12.99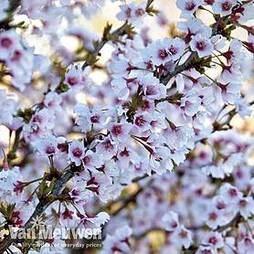 …Garden Merit, grown for its stunning early spring display of white flowers with hints of pink. Unlike many ornamental cherries, Prunus 'Kojo No Mai' is a compact, rounded shrub, ideal for small and low-maintenance gardens. Fuji Cherries are easy to grow and look fabulous… More Info
Buy Now
5 Options From£11.99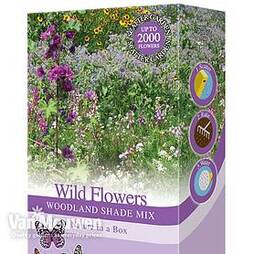 Wildflowers 'Woodland Shade Mix'
…Aquilegia vulgaris, Borago officinalis, Campanula Medium, Centaurea Montana, Cheiranthus maritimus, Delphinium consolida, Digitalis purpurea, Geum chiloense, Hesperis matronalis, Hypericum perforatum, Impatiens balsamina, Lathyrus odoratus, Linaria maroccana, Lobularia… More Info
Buy Now
Just£8.99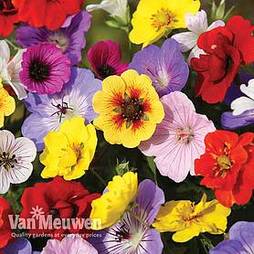 …friendly, they are also very pretty, with a great mix of colourful flowers. Height and spread: up to 60cm (24). * Perennial Wildlife Mix comprises: * Geum 'Mrs J. Bradshaw' - Flame-red, semi-double blooms on thin wiry stems.* Geranium sanguineum var. striatum - Pale pink… More Info
Buy Now
Just£23.99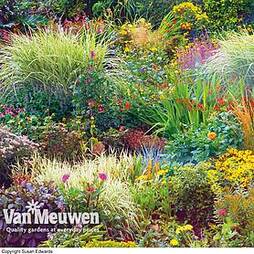 Seasonal Border Perennial Plants 'Nurserymans Choice'
…them ideal for planting straight out into containers or plugging gaps in borders. Varieties may include popular plants such as Anemone, Campanula, Geum, Lavender, Poppy, Phlox, Salvia, Sedum, Alchemilla and Iris. Plant height and spread is seasonal therefore we list by pot… More Info
Buy Now
4 Options From£6.99
There were no documents that contained
all
of the words in your query. These results contain
some
of the words.