There were no documents that contained
all
of the words in your query. These results contain
some
of the words.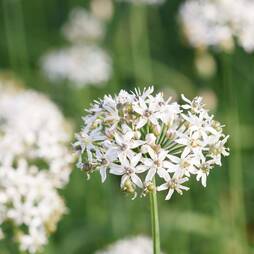 Easy-to-grow in pots or the herb garden. This variety of chive has a mild garlic flavour. Chop the grassy foliage for salads, stews, meat and fish. The buds and flowers can be stir fried. Height: 50cm (20). Spread: 15cm (6). Culinary information: Some parts of these flowers are… More Info
Buy Now
Just£0.69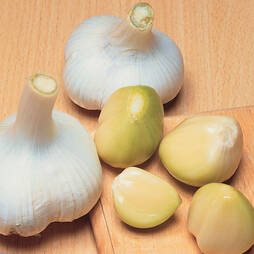 Elephant Garlic (Autumn or Spring Planting)
…variety Elephant Garlic is really a stem leek rather than a true garlic but producing massive bulbs approximately 10cm (4) in diameter. The large cloves have a milder taste than conventional garlic, making it suitable for a wide choice of culinary uses. Try… More Info
Out of Stock
2 Options From£5.99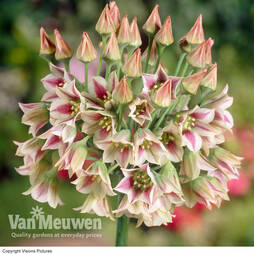 Nectaroscordum siculum is closely related to the allium family, with stiff, upright stems that add a strong vertical element to planting schemes. Intriguing umbrellas of waxy, bell shaped flowers top the tall, glaucous stems from May to June. Each delicate bloom is deep cream flushed with… More Info
Out of Stock
3 Options From£7.99
This French version of 'Jersey Long' has been awarded an RHS Award of garden merit for its extremely long bulbs with a superb flavour. Shallots have a much sweeter flavour than onions and can be used in stews and casseroles for a more delicate taste. This variety is a particular favourite… More Info
Out of Stock
Just£9.99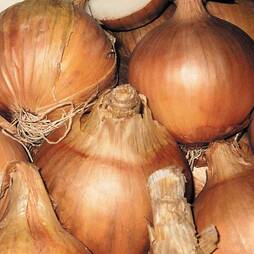 This traditional onion, which was awarded the RHS Award of Garden Merit, is an excellent early maturing variety. Plant the sets close for green bunching or set them further apart to produce large storage onions. Sturon has good resistance to bolting and produces flavoursome bulbs which… More Info
Out of Stock
3 Options From£3.99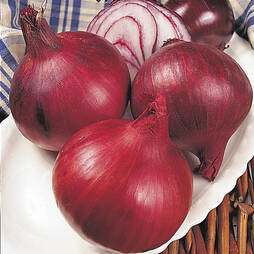 Onion 'Electric' (Autumn Planting)
This autumn-planting red onion will happily over-winter to produce tasty semi-globe shaped bulbs, with a shiny red skin from late May to July. The attractive pink tinged flesh of Onion 'Electric' is superb for adding colour to salads and stir fries. It also stores well, giving you a… More Info
Out of Stock
2 Options From£6.99
There were no documents that contained
all
of the words in your query. These results contain
some
of the words.