There were no documents that contained
all
of the words in your query. These results contain
some
of the words.
Broad Bean 'Aquadulce Claudia'
…bean 'Aquadulce Claudia' is the best broad bean overwintering plants on the plot outside, for an early harvest the following spring. Slender pods of 23cm (9) long, are full of succulent white seeded flavoursome beans. Height: 100cm (39). Spread: 45cm (18).… More Info
Buy Now
Just£7.99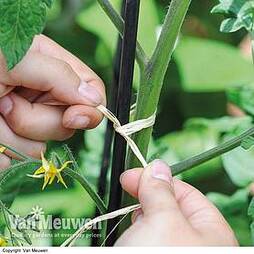 …and environmentally alternative to plastic garden ties. Made from strips of raffia palm tree leaves, they are robust and will keep your plants in place. They can be used to tie tomato plants to canes, runner beans to obelisks and roses to trellis. Consisting of approximately… More Info
Buy Now
Just£2.49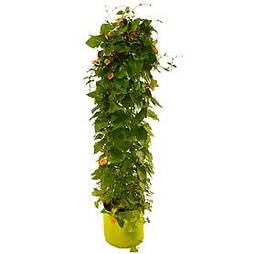 …style, brightly coloured felt planter that is designed for climbing plants. It can be used to grow vertical growing vegetables, such as runner beans and peas, or climbing flowers such as Clematis and Sweet Peas. It is very easy to put together, and is delivered in a box and… More Info
Buy Now
2 Options From£14.99
Green flexible cane wig wam support, that is ideal for allotments, vegetable patches and flower borders. Holds up to 12 canes in pyramid formation to provide a structure that climbing plants such as runner beans, sweet peas, clematis etc can grow up. More Info
Buy Now
Just£1.99
There were no documents that contained
all
of the words in your query. These results contain
some
of the words.