There were no documents that contained
all
of the words in your query. These results contain
some
of the words.
Erigeron seciosus 'Pink Jewel'
Erigeron seciosus 'Pink Jewel' produces semi-double, bright pink daisy flowers from May to July, adding a burst of summer colour to your garden. This tough little variety performs reliably year after year, even thriving in difficult coastal locations. This Fleabane is perfect for… More Info
Buy Now
2 Options From£14.99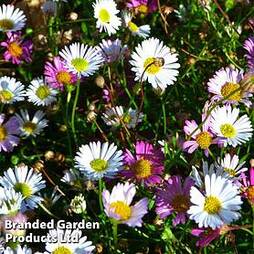 …frosts, this ground-covering daisy is a superb choice for edging borders, filling wall and paving cracks, lining steps or planting in rockeries. Erigeron karvinskianus continually produces masses of small white daisies with yellow centres which mature to pink, with… More Info
Buy Now
Just£14.99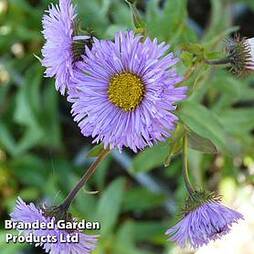 Erigeron speciosus Azure Fairy
Smothered all summer in semi-double, lavender daisies, Erigeron speciosus 'Azure Fairy' is an undemanding and free-flowering perennial. Like other Erigerons, it thrives in full sun on poor, dry soils where it will attract plenty of bees and other pollinators,… More Info
Buy Now
Just£14.99
There were no documents that contained
all
of the words in your query. These results contain
some
of the words.