There were no documents that contained
all
of the words in your query. These results contain
some
of the words.
A delightful hardy perennial that is easy to keep and makes a great groundcover too, Epimedium ?Lilafee? happily grows in partial shade where it will produce eye-catching sprays of purple flowers, each bloom has an unusual long ?spurs? on them to add extra interest to any planting… More Info
Buy Now
Just£5.99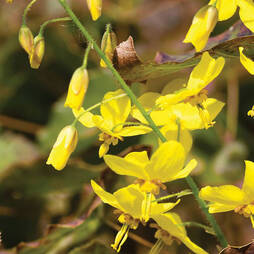 A strong growing hardy perennial with evergreen foliage that is a bronze/green colour, Epimedium ?Frohnleiten is perennial that?s perfect for spring! These unusual leaves create the perfect backdrop for the sprays of bright yellow flowers which appear on long, slender stems, each… More Info
Buy Now
Just£5.99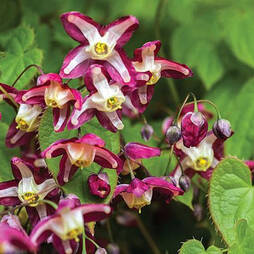 Also known as Red Barrenwort, Epimedium ?Rubrum? is a very hardy perennial that appears in spring with red tinted leaves that soon form a dense clump. As the leaves mature they slowly turn to a deep red colour for autum interest too. In late spring, delicate crimson red flowers… More Info
Buy Now
Just£5.99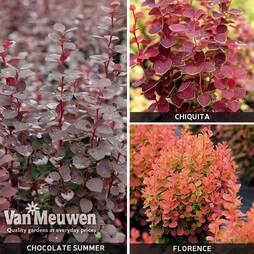 Add a splash of colour to mixed borders ? even where space is in short supply! This Berberis Trio creates a fabulous focal point, offering plenty of seasonal interest. With columnar, upright habits and vibrant pink-purple foliage, these hardy deciduous Barberry shrubs make a showy… More Info
Buy Now
2 Options From£24.99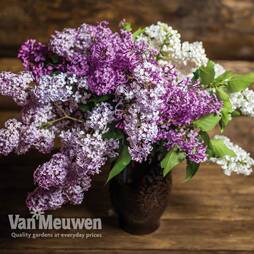 …specially selected as they are less commonly seen in UK gardens. They are a must have trio for sunny borders or as a specimen plant in the front garden. Lilac are sweetly perfumed and bare late spring blooms. Lilac Trio Collection comprises: * Syringa pubescens subsp.… More Info
Buy Now
2 Options From£12.99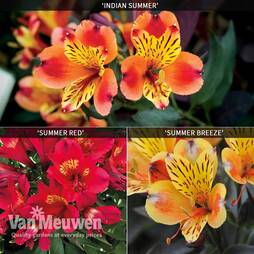 Alstroemeria Summer Trio is a great addition to an exotic planting scheme, as the three varieties of Alstroemeria, all have gorgeous, tropical looking flowers. They flower throughout the summer, and can be grown in planters, or garden borders. Some can also be grown in a cutting… More Info
Buy Now
Just£21.99
Mandevilla sanderi 'Bloom Bells®' Trio
Exotic, glowing blooms adorn these tropical evergreen climbers. Flowering throughout the summer, they make a wonderful addition to the patio where they add height and jewel-like colour. Mandevillas love a hot sunny position - ideal for the patio, greenhouse or conservatory. Grow them in… More Info
Buy Now
Just£21.99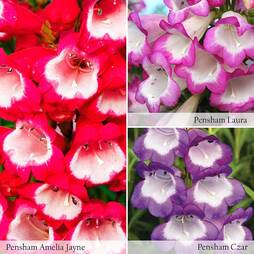 …perennials won?t let you down! Come rain or drought, slugs or snails, these hardy perennials will persist year after year. This eye-catching trio combines three well known varieties in a range of jewel-like colours. Height: 90cm (36). Spread: 45cm (18). Collection comprises… More Info
Buy Now
2 Options From£9.99
…their clusters of spring-time waxy, fragrant blossom and shiny evergreen foliage, citrus trees make perfect plants for patios and conservatories. Our trio of citrus trees are hardy down to -10 degrees and best grown outdoors from May to October, and brought inside for the… More Info
Buy Now
Just£22.99
Get your garden in the party spirit with this bright trio of Heathers! This three-in-one group are all potted in the same container to create an eye-popping mound of colourful blooms in late summer and autumn. Like many heathers, Calluna vulgaris 'Trio-Girls' enjoy an acid soil,… More Info
Buy Now
2 Options From£17.99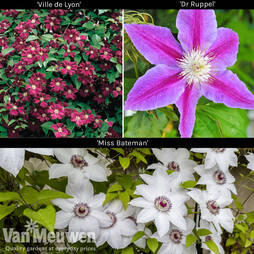 Large Flowered Clematis Collection
…Flowering profusely throughout the summer, they make a fine focal point when grown against a wall or cloaking a sturdy obelisk. * Clematis Trio comprises: * 1 x Clematis 'Miss Bateman' - Dazzling white flowers with a pale green stripe and contrasting red anthers bring a… More Info
Buy Now
4 Options From£17.99
There were no documents that contained
all
of the words in your query. These results contain
some
of the words.