There were no documents that contained
all
of the words in your query. These results contain
some
of the words.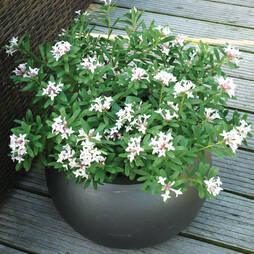 The tubular white star shaped flowers of Daphne 'Eternal Fragrance' are consistently produced on new growth, so they just keep coming! Compact, elegant and semi-evergreen this winner of the RHS Award of Garden Merit blooms continuously from April to October making it unbeatable as a… More Info
Buy Now
3 Options From£14.99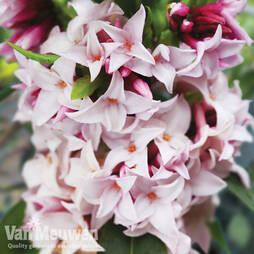 A triumph in Daphne breeding, Daphne 'Perfume Princess' produces delicate pink flowers, nearly double the size of Daphne odora blooms, and with the same powerful fragrance. Although slow-growing, this compact shrub is worth the wait as the stems become clothed in… More Info
Buy Now
3 Options From£35.99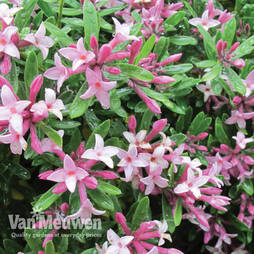 Daphne x transatlantica 'Pink Fragrance'
…long-flowering, semi-evergreen, highly fragrant shrub, you can't go wrong with Daphne 'Pink Fragrance'. Beautiful clusters of pink flowers bloom over an exceptionally long period from March right through to October. This lovely daphne variety will keep some foliage… More Info
Buy Now
2 Options From£11.99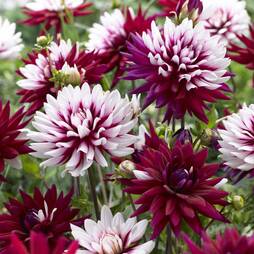 Welcome to 'Rebecca's World' where crimson blooms that fade to white, sit side by side with white blooms that mature to deepest red. Each sumptuous semi-cactus dahlia flower adds its own individual character to create a magical display of large 15cm (6) blooms in late summer. Height… More Info
Buy Now
Just£10.99
There were no documents that contained
all
of the words in your query. These results contain
some
of the words.