There were no documents that contained
all
of the words in your query. These results contain
some
of the words.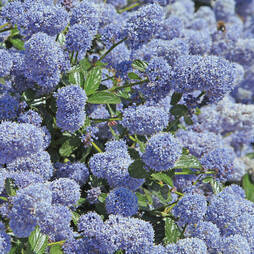 …fluffy, lilac-blue flowers in late spring and early summer, and holds a prestigious RHS Award of Garden Merit. Native to coastal California, Ceanothus thyrsiflorus var. repens makes a brilliant addition to the front of borders or rock gardens, where it creates dense,… More Info
Buy Now
2 Options From£10.99
Ceanothus x delileanus 'Gloire de Versailles' (Large Plant)
Ceanothus ?Glorie de Versailles' is covered in stunning powder-blue flowers all summer long, over its neat round shape. Bees and butterflies are attracted to the sweetly-scented nectar of the flowers too. Ceanothus is an easy to grow shrub, being drought tolerant, fast… More Info
Buy Now
3 Options From£14.99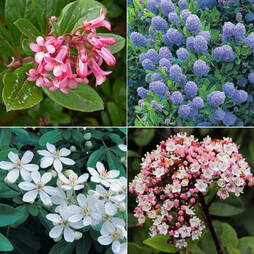 Evergreen Flowering Shrub Collection
…essential to give shape and structure to your garden and this collection of four popular varities will provide a range of foliage and flower colours for long-lasting interest. The collection comprises Ceanothus Skylark, Choisya Ternata, Escallonia Red Elf and Viburnum… More Info
Out of Stock
Just£19.99
There were no documents that contained
all
of the words in your query. These results contain
some
of the words.