There were no documents that contained
all
of the words in your query. These results contain
some
of the words.
Camellia 'Brushfield's Yellow'
Camelia japonica is probably one of the best know varieties of this truly striking evergreen shrub. Camellia ?Brushfield?s Yellow? is guaranteed to give you a stunning spring display with its glossy leaves reflecting the sunlight, and the beautiful blooms opening to reveal their… More Info
Buy Now
Just£14.99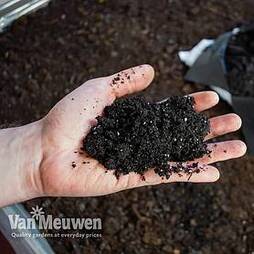 …Raspberry Perennials Cornus canadensis Japanese Iris (Iris ensata) Lily of The Valley (Convallaria majalis) Shrubs Amelanchier lamarkii Azalea Camelia Enkinathus Fothergilla Gardenia Gaultheria Hamamelis Heather (Erica / Calluna) Hydrangea (to create blue blooms) Japanese… More Info
Buy Now
Just£10.99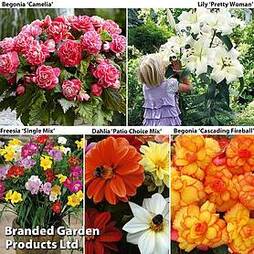 …lilies then enjoy them again indoors as vase displays. Fill baskets with Begonia 'Cascading Fireball' and the elegant Begonia 'Camelia' which will keep you entertained until the first frosts; lift late season displays in beds and pots with the… More Info
Buy Now
Just£68.99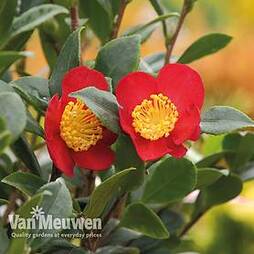 Bright red flowers stand out brightly against the glossy evergreen foliage of Camellia 'Yuletide'. Aptly named, this hardy shrub is at its best over the Christmas period when its scarlet red blooms are produced in abundance. Each bloom features a large cluster of contrasting yellow stamens… More Info
Buy Now
4 Options From£19.99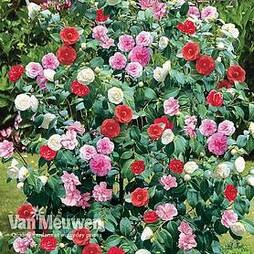 Camellias are hugely popular low-maintenance shrubs which provide beautiful blooms from early spring, set against a backdrop of glossy evergreen foliage. Camellia 'Tricolour' is the result of a unique growing concept which gives the illusion of three flower colours on one plant. We supply… More Info
Buy Now
3 Options From£19.99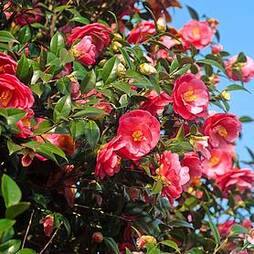 Camellia japonica 'Doctor King'
A brilliant way to brighten up your borders in spring, low maintenance Camellia japonica 'Doctor King' bursts into bloom with masses of crimson flowers, each centred with a bright yellow eye for that extra pop of colour. This gorgeous Camellia variety comes alive in spring and puts on a… More Info
Buy Now
Just£14.99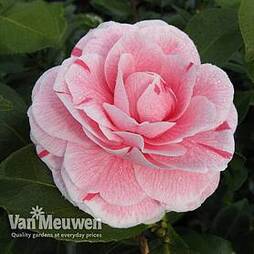 Accent your spring garden with the striking and unusual pink-streaked double flowers of Camellia japonica 'Bonomiana?. Blooming from mid to late spring, you can enjoy a long season of interest as this reliable hardy shrub unfurls bloom after bloom, each with their own unique markings for a… More Info
Buy Now
Just£14.99
Camellia '1001 Summer Nights' Jasmine
Imagine the luxurious blooms of spring flowering Camellias in the height of summer! Now that dream has become a reality with Camellia '1001 Summer Nights' Jasmine. Bred in China by Mr. Gao Jiyin, who has worked with camellia for over 50 years, and his colleagues Mr. Zhao Qiangmin and Mr.… More Info
Buy Now
4 Options From£19.99
Spectacular camellia-like blooms - uniquely different, the rich russet red flowers trimmed with gold change to flame red as the flower ages. Early and smothered with blooms all season. Recommended for beds, borders, pots, window boxes etc. Flowers all summer. Height: 25-30cm (10-12in).… More Info
Buy Now
Just£2.99
Chempak® Ericaceous Fertiliser
Soluble plant food for rhododendrons, azaleas, hydrangeas, camellias, most heathers and conifers, pieris and other acid-loving plants. Directions for use: Chempak Ericaceous Fertiliser is a multifunctional product providing essential trace elements unavailable in high pH soils and an… More Info
Buy Now
Just£9.99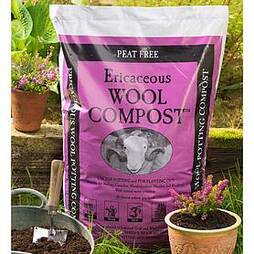 Melcourt SylvaGrow Ericaceous Compost is a professional quality, RHS-endorsed peat-free compost for acid-loving plants such as azaleas, camellias, heathers and blueberries. SylvaGrow ericaceous compost is a unique blend of fine bark (a by-product of sustainably managed British forests) and… More Info
Buy Now
Just£19.99
There were no documents that contained
all
of the words in your query. These results contain
some
of the words.