There were no documents that contained
all
of the words in your query. These results contain
some
of the words.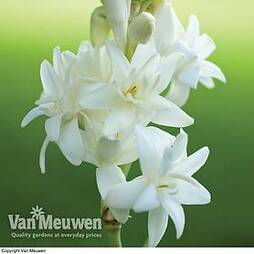 Polianthes tuberosa 'The Pearl'
…scented bulb the semi-double, fragrant tuberose flowers of this relatively unknown bulb are carried above narrow, lance shapes leaves. Polianthes tuberosa requires a minimum temperature of 15C (59F) so it is ideal for a heated greenhouse or conservatory. It can also be grown… More Info
Buy Now
Just£11.39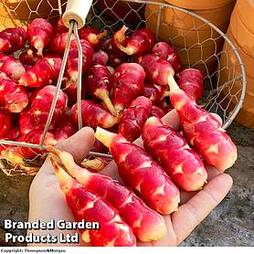 Oca is a tuberous crop from the Andes which produces potato like swollen roots with a lemony, nutty flavour. Oca 'Giggles' provides both starchy tubers and tangy, edible leaves, known as 'Peruvian Wood Sorrel', which can be used in salads. Prepare Ocas just like… More Info
Buy Now
Just£8.99
There were no documents that contained
all
of the words in your query. These results contain
some
of the words.