There were no documents that contained
all
of the words in your query. These results contain
some
of the words.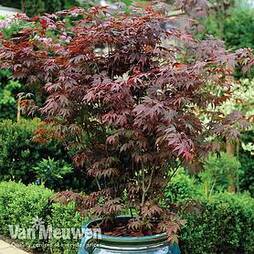 A very popular small tree, Acer palmatum has a graceful habit with delicate layers of feathery maple leaves. As autumn approaches, the leaves take on glorious fiery shades for added interest as the garden winds down. The Japanese Maple is a slow-growing tree, making it perfect for… More Info
Buy Now
4 Options From£8.99
…garden. This acer duo combines 2 particularly attractive varieties. Their slow growing habits make them perfectly suited to growing in large containers on the patio or as free standing specimens in borders. Height and spread: 4m (13?).* Acer palmatum Duo comprises:* … More Info
Buy Now
2 Options From£17.99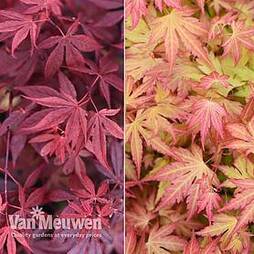 …splash of colour to mixed borders. The delicate foliage of these Acers are susceptible to sun scorch and wind burn, so they are best planted in a sheltered, lightly shaded position. Height and spread: 4m (13). Acer Bold Duo comprises:* Acer palmatum … More Info
Buy Now
3 Options From£23.99
Acer palmatum 'Butterfly', with its dense, upright habit, forms an attractive small tree or specimen plant in a patio container. The attractive foliage of this hardy deciduous Japanese Maple features variegated mid green leaves with delicate cream and pink serrated margins. A really… More Info
Buy Now
Just£15.99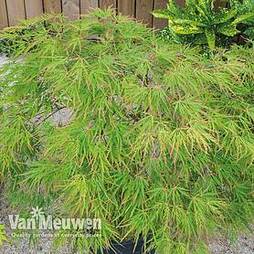 Acer palmatum ?Seiryu? is a beautiful tree that is perfect for medium sized gardens. This Japanese Maple is ideal for gardens with a Japanese theme, but also suits a wide range of garden styles, including rockeries and also as a specimen plant in a large planter, within a courtyard.… More Info
Buy Now
Just£7.99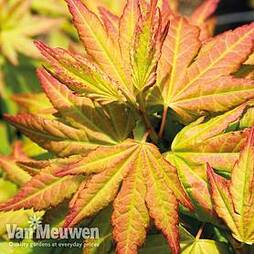 The yellow and burnt-orange spring foliage of Acer palmatum ?Orange Dream? make a beautiful start to the season. The leaves colour to vibrant lime green throughout summer, before turning to orange and gold for a stunning autumn display. This slow growing Japanese Maple is ideal for… More Info
Buy Now
2 Options From£14.99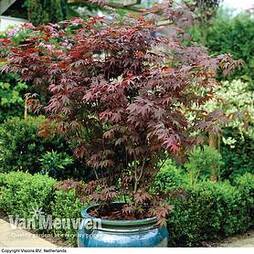 Grown for its tiny purple spring flowers and colourful red purple foliage that turns fiery crimson in autumn. This beautiful Acer makes a superb specimen tree with a slow growing, compact rounded habit that makes it well suited to growing in small gardens and containers. This… More Info
Buy Now
3 Options From£9.99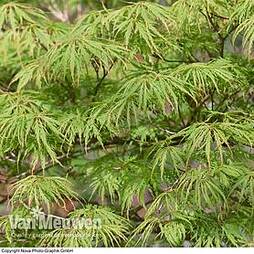 Delicate foliage in a rich emerald green, tinged slightly with red make Acer ?Emerald Lace? an excellent specimen plant in any bed, border or even planted in a large pot on a patio. Slow growing, it will eventually form a natural rounded crown. A spectacular autumn display as the… More Info
Buy Now
Just£11.99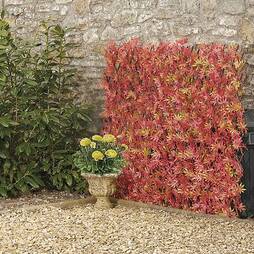 Artificial Red Acer Hedge Trellis 1X2M
…giving you complete freedom to place it anywhere. As this trellis doesn?t need time to grow it will instantly transform your garden. This red acer trellis measures 1 x 2 metres when fully extended, and features colourful autumnal red maple leaves tinged with green. It is… More Info
Buy Now
Just£44.99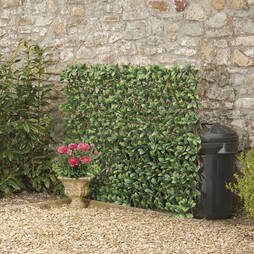 Artificial Red Acer Hedge Trellis 1X2M
Artificial Hedge Trellis ? Evergreen Add colour to your garden with this artificial hedge trellis. Great for hiding unsightly walls and fences, this hedge trellis will add life to your garden or courtyard without the hassle and maintenance of natural plants. Made from polyester,… More Info
Buy Now
3 Options From£34.99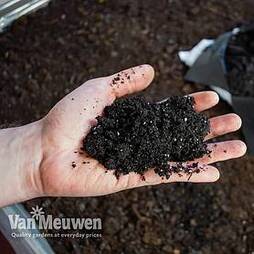 …majalis) Shrubs Amelanchier lamarkii Azalea Camelia Enkinathus Fothergilla Gardenia Gaultheria Hamamelis Heather (Erica / Calluna) Hydrangea (to create blue blooms) Japanese Maple (Acer palmatum) Leucothoe Pieris Physocarpus Rhododendron Skimmia Trees Abies Arbutus Eucryphia… More Info
Buy Now
Just£8.99
There were no documents that contained
all
of the words in your query. These results contain
some
of the words.